When you look good, you feel good! Posh Couture Co built an online boutique for YOU! The goal behind our brand, we want you to look and feel your best at all times. Our styles are inclusive, so no matter what your age, size, or shape, we have something beautiful for you to add to your wardrobe. Our website is ADA-compliant. What does that mean? Customers who shop our site with specific disabilities will be able to navigate our site by voice, screen readers, or other assistive technologies.  

We curate styles made with quality materials and craftsmanship at an affordable price for our customers. Your feedback is important to us! We are a new business, so as you shop our site, please let us know if you have any feedback or if you would like us to add items that you are not finding on Posh Couture Co. Email us at service@poshcoutureco.com.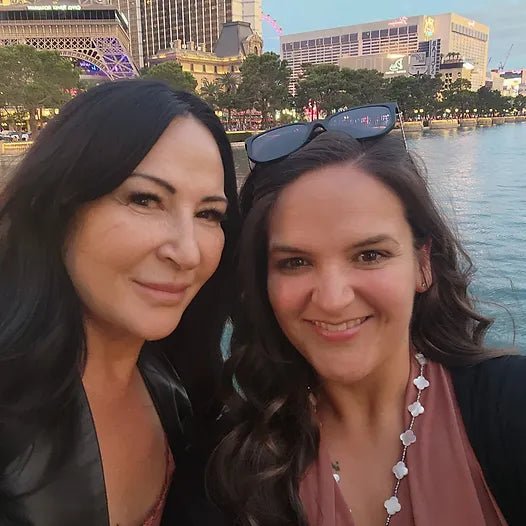 Posh Couture Co was founded by the Mom and Daughter duo Angela and Hannah. Posh Couture Co started with an idea to provide our friends and family with quality, budget-friendly-fashion forward, all-inclusive sizing options. Now we are bringing that fashion to you. We are very excited to create this same experience for our customers.
Angela brings her entrepreneurial spirit to the business, and one of her dreams has always been to open a clothing boutique. As e-commerce has become so popular, opening an online boutique was the perfect fit. She also has a passion for helping others and empowering women.
Hannah is a busy mom of three and very active in her community. Hannah has experience in other entrepreneurial endeavors, including opening a successful mobile coffee stand. Being away from her family every weekend wasn't easy, and she chose to sell her business. Shopping is what Hannah does best! She has a talent for curating the perfect items for our customers to enjoy. 
Posh Couture Co aims to offer our customers a unique online shopping experience. We want our customers to look and feel their best at all times.